The wall niche for the shower area is ready for tiling. With its factory-connected sealing membrane, it can be quickly and securely connected to the composite sealing. The high-quality integrated finishing profiles impress with a combination of functionality and design. The profiles are cut to size and simply snapped on, saving time. The system is patented and also allows for adjustment to the tile thickness. The profiles effectively protect the tile edges from damage and provide an elegant accent.

Adjustment for tile thickness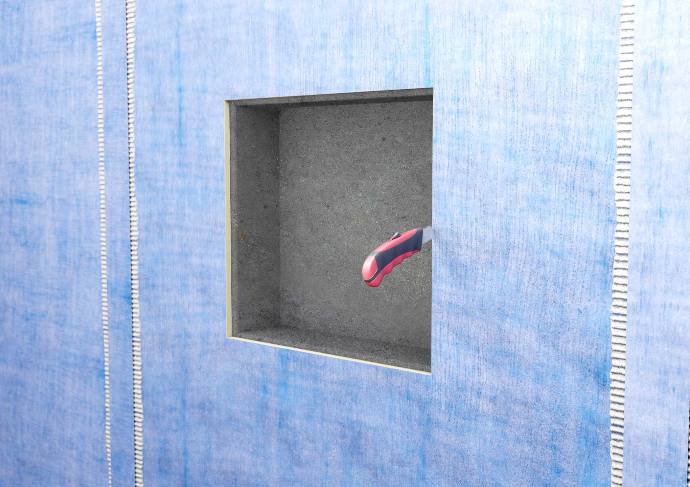 Prepare the area

Before inserting the substrate, the niche must be properly prepared. The supporting structure for the frame flange should be installed to fit (the size of the wall cutout should be equal to the outer dimensions of the niche, including the frame).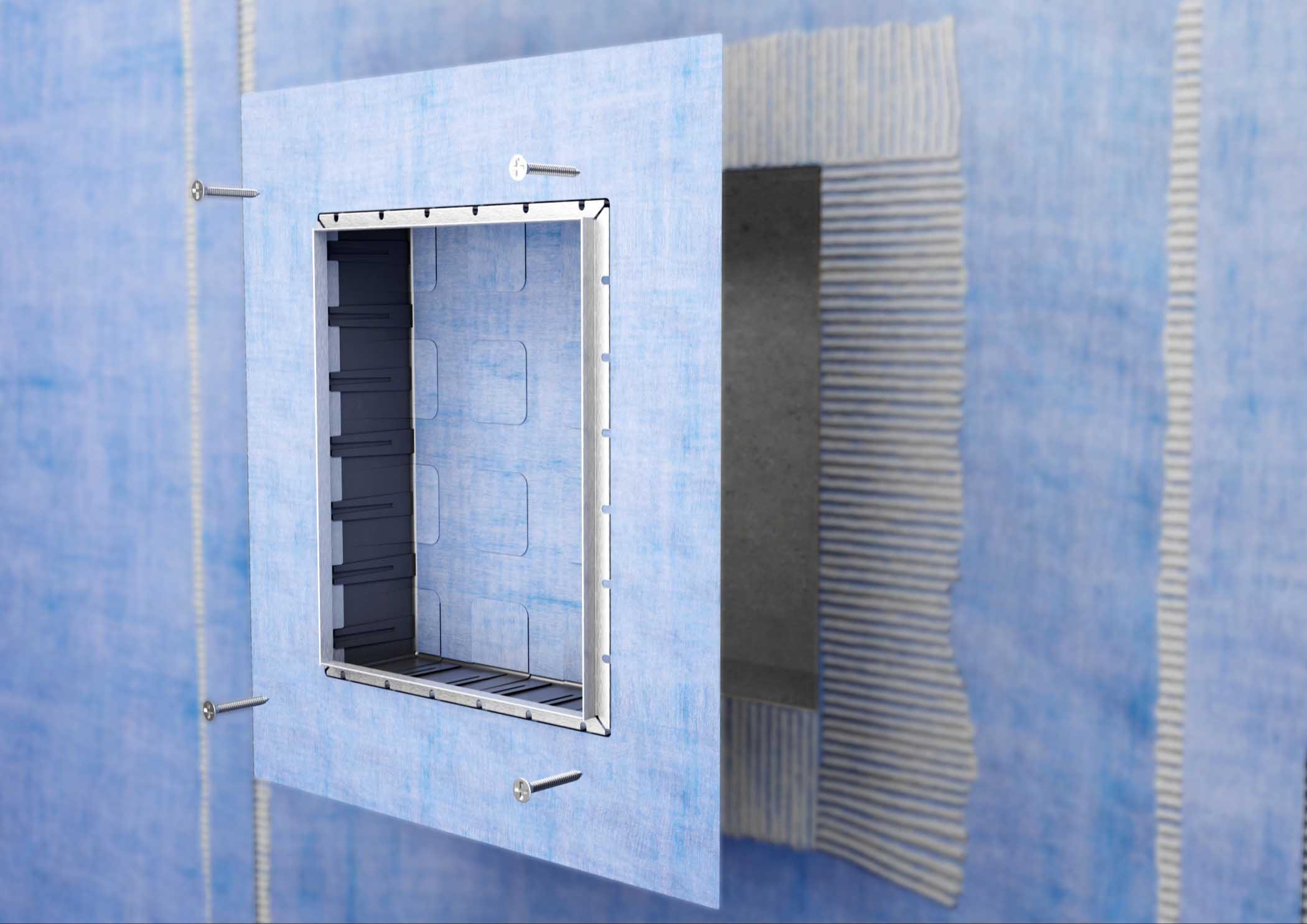 Installation of the niche

After applying the rapid adhesive correctly, the wall substrate is fitted and aligned using a spirit level and firmly pressed. Then the sealing membrane can be glued and sealed.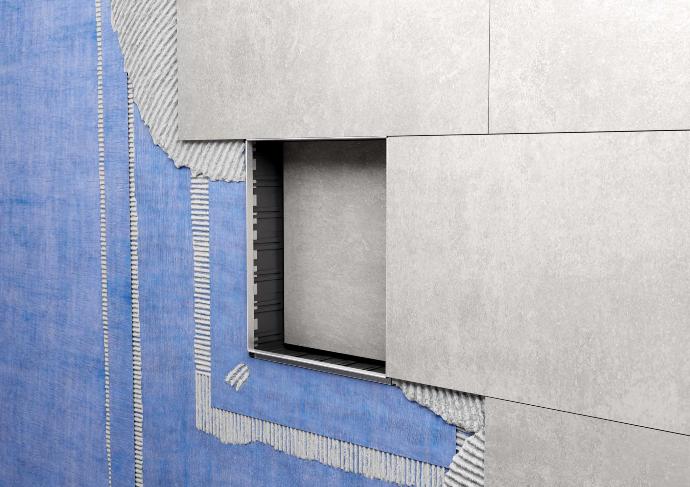 Adjust the height

Now, tiling can be started using a flexible tile adhesive. The profiles can be finally adjusted to the tile thickness with the help of a patented connection.