PB94 is a simple, modern skirting profile that adds elegance to your space that used before tiling. It is placed on the floor and installed with its mounting wing in the tile adhesive underneath the bottom finishing tile. This makes installation easy and creates a permanently high load capacity for the profile. The profile's flush surface with the tile prevents dirt from accumulating, keeping it clean and hygienic. We produce PB94 for tile thicknesses of 8 mm, 10 mm, 11 mm, and 12.5 mm, and in brushed or polished stainless steel. In the polished version, the profile is also available in gold and bronze upon request.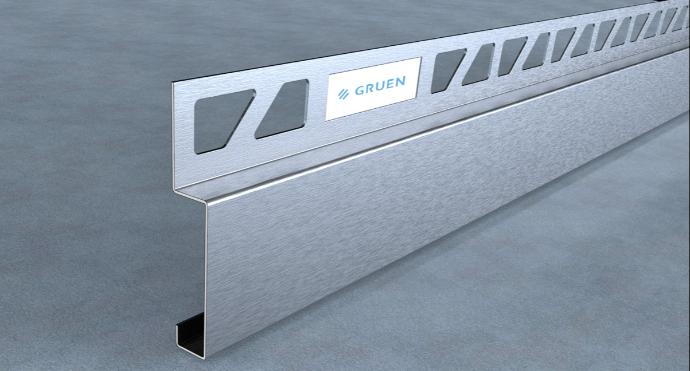 Color Options
| | |
| --- | --- |
| Satin | Shine |


Production based on your special needs is also possible.
You may refer to sales consultant in case of any questions.


| | |
| --- | --- |
| Mirror Gold | Mirror Bronze |