PR86 is a 0.6mm thick V2A stainless steel flat profile with a single-sided mounting bracket for interior wall corners. Its linear design adds an attractive accent to the interior wall corner. PR86 is easy to clean, as the straight surface is easily wiped clean. Therefore, the profile ensures that wet areas can be kept permanently clean and hygienic. With its single-sided mounting bracket and 0.6mm thickness, this profile is a very straightforward and economical solution for a clear, clean tile finish. GRUEN's PR86 is available in brushed or polished stainless steel and is produced for tile thicknesses of 8cm, 10cm, 11cm, and 12.5cm. On request, PR86 is also available in anthracite brushed and polished in the colors of gold and bronze.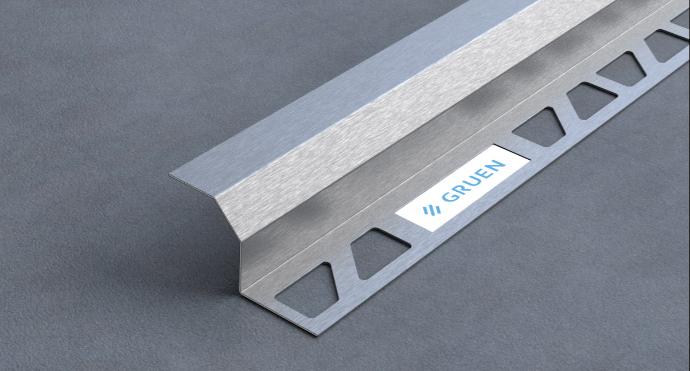 Color Options
| | |
| --- | --- |
| Stainless Steel | Shine |
Production based on your special needs is also possible.
You may refer to sales consultant in case of any questions.


| | | |
| --- | --- | --- |
| Satin Anthracite | Miror Gold | Mirror Bronze |