GruPan is a ready-made shower floor with an insulating membrane, inclined towards the drain in the center, and compatible with floor drain systems. It is designed to be completed in three practical steps aimed at saving time. Thanks to its smart parts, it can be safely applied to most drain systems and can easily tolerate areas with height differences. Due to its sliceable structure, it is compatible with many areas and the insulation textile is not damaged during the cutting process because of its special design. For this reason, insulation safety is ensured by applying the membrane practically without the need for any patching process. Perfect finishes according to your preference can be obtained in harmony with Gruen Floor Drains.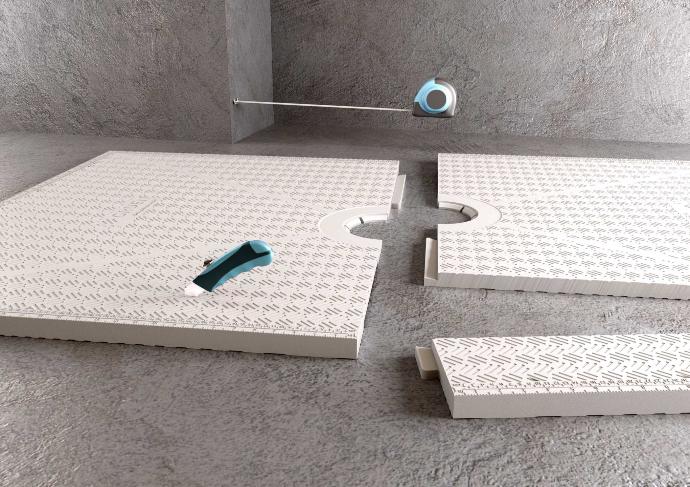 1 measure and cut

Measure the area of shower, then cut the shower pan.
Sealing membrane does not affected by the cutting progress.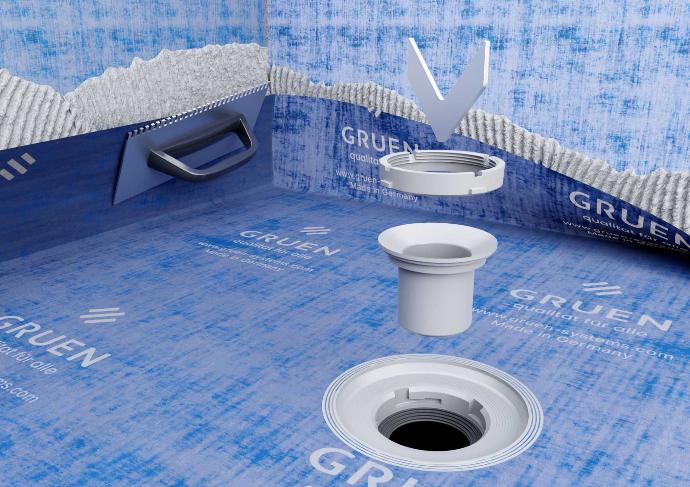 2 spread the membrane &
connect the system to drain

Spread the sealing membrane to the walls for maximum insulation.

Connect the system using pipe connector and lock them together
with locking part.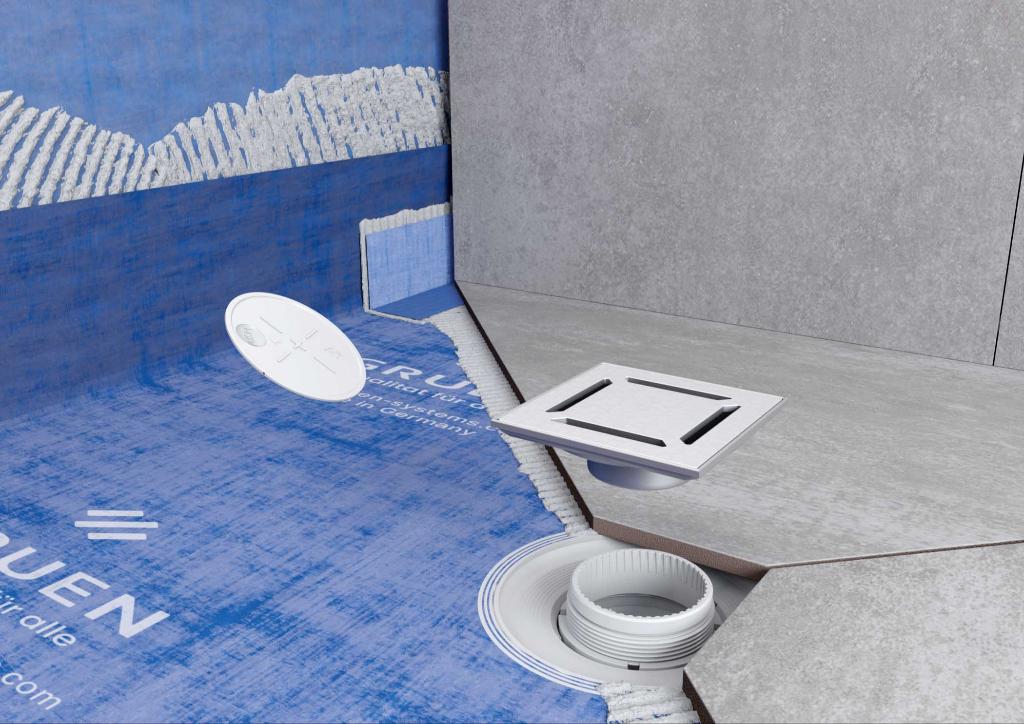 3 Adjust the height

Surface cover height differences can be tolerated
by turning the height adjustment part.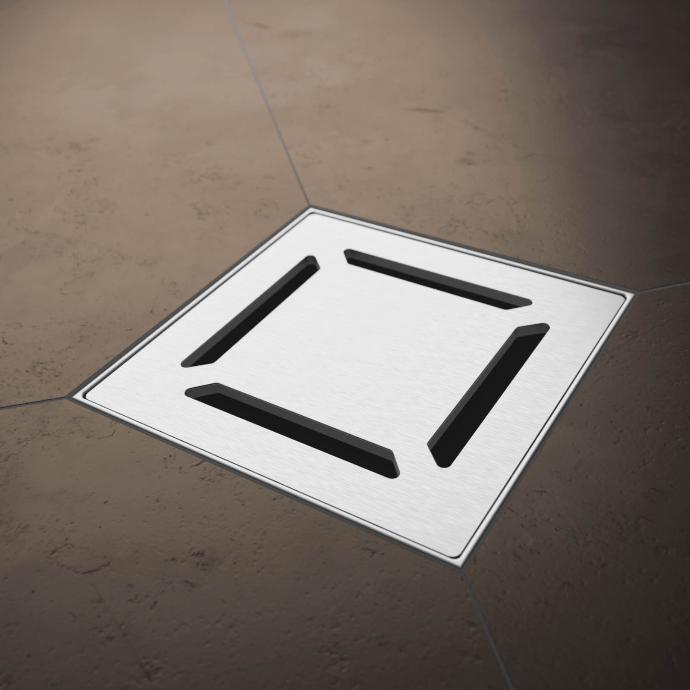 Nova Cover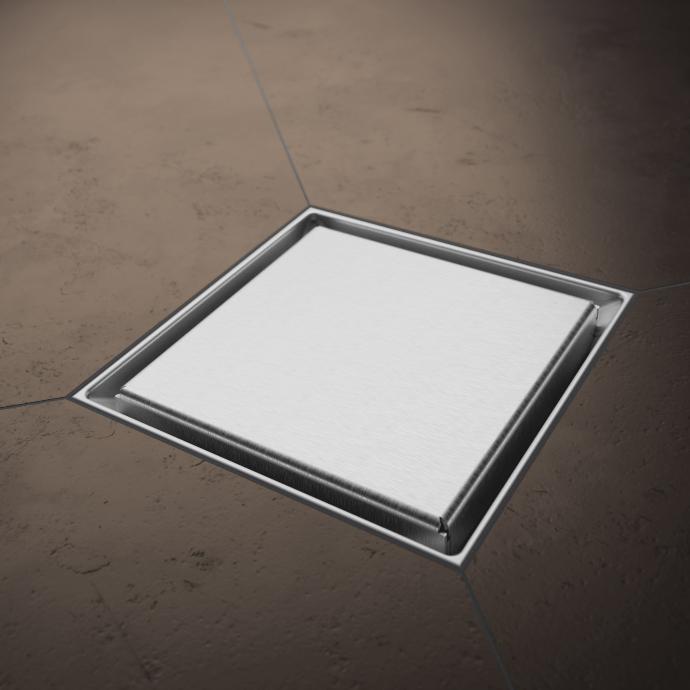 Natura Cover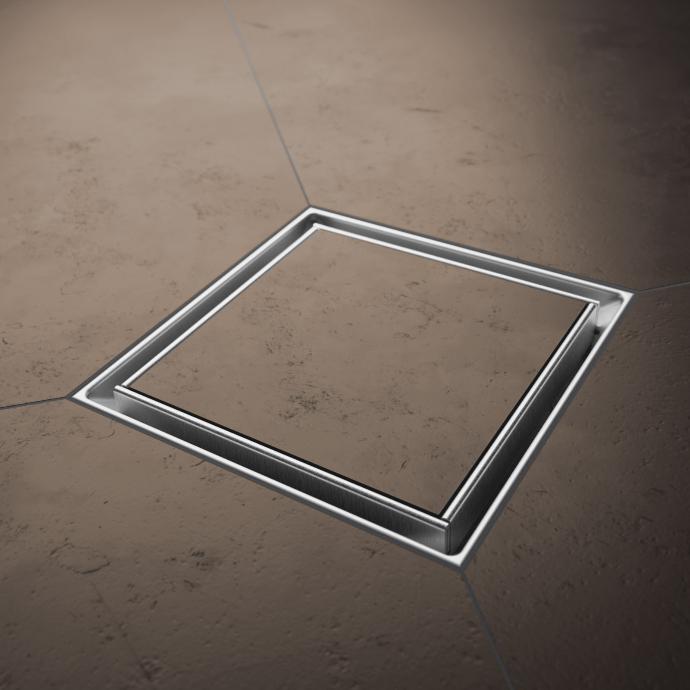 Natura Abdeckung (Edelstahlseite)